Seasonal Storage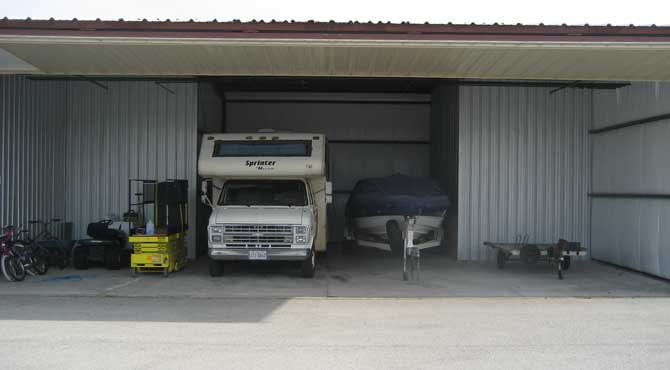 Galt Airport is pleased to offer safe, secure, seasonal storage
Our airplane hangars are well lit, easy to access, and large enough to accomodate almost any storage need.
Ranging from a non-heated 1074 sq. ft. "T" hangar, to a heated 50' X 50'- our hangars are perfect for boats, trucks, trailers, RV's, or anything else you may need to store. Rent an entire hangar, or just the space you need....it's up to you.
Our Storage Prices are one of three ways:
1. Seasonal Indoor Storage- Seasons run from Oct. 1 through March 31, and April 1 through Sept 31.
Pricing is $15/foot for the season. (This is for ANY vehicle, motorhome, boat, car, motorcycle, etc)
2. Month to Month indoor storage- $4/foot per month
3. Outdoor storage- $225 flat fee for any vehicle, per season, as defined in option 1.
Hangar Rental / Square Footage:
* Non-heated 1074 sq. ft. hangar $375 per month
* Non-heated 2500 sq. ft. hangar $650 per month
* Heated 2500 sq. ft. hangar $900 per month